Standard and Heavy Duty Clamps by Stauff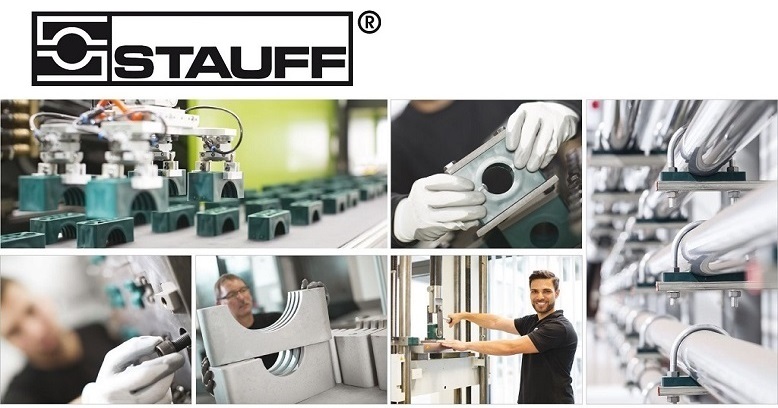 Stauff clamp made in accordance to DIN 3015 standards are devices used to grip and support mechanical or structural parts. Stauff clamp are usually used for pipe and hose installations in applications such as hydraulics, power plant piping, fuel power, general industrial pipe construction, nuclear reactor construction, instrumentation and control technology and pneumatics. The key purpose of using the clamps is to reduce vibration and noise.
The size of a clamp varies according to the type of series. For standard pipe clamp, the size ranges from 6mm to 102mm. For heavy duty pipe clamp, the size ranges from 6mm to 406mm. Lastly, for twin series, the size ranges from 6mm to 42mm.
A common way of installing the clamps involves welding the weld plate or mounting rails to the floors, walls or ceilings. There are also other ways of securing the clamps without welding.