Hydraulic and Pneumatic Valves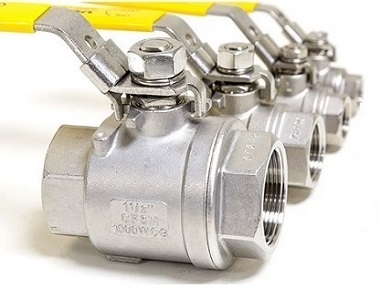 Hydraulic and Pneumatic Valves for Industrial Applications
Wilson Company is the leading authority on industrial valves in the United States. We make it our mission to provide a complete catalog of hydraulic, pneumatic, fluid, and gas handling control valves for both industrial and mobile applications.
The professionals at Wilson Company are Certified Fluid Power Specialists and premier experts in the motion control industry. We can help you select the best valves for your operation's needs and help maximize your operational efficiency with our expertise.
Parker Valves
Parker valves are some of the highest quality valves in the industry. Their premium valves cover a variety of industrial applications, including hydraulic, pneumatic, aerospace, refrigeration, and instrumentation applications.
With a large selection of types and configurations available, Parker valves offer manual, motor, or electric actuation, solenoid air operation, and sub-based, inline, or manifold mounting configurations.
If flow control valves, metering valves, or needle valves are what you need, don't settle for anything less than the genuine article. We stock the original Colorflow brand valves featuring Parker's exclusive color ring design so you can get the performance your operation needs.
Choose Wilson Company for Industrial-Grade Valves
Wilson Company has been the leading solutions-oriented fluid power distributor since 1965. With over 50 years of experience in the industry, we've become intimately familiar with the needs of every industrial application.
We understand that valves are at the heart of every engineering sector. Suppose that you need help outfitting your operation with the best selection of valves to streamline operations. In that case, Wilson Company has the expertise and the catalog to get you where you need to be.
Call or contact the experts at Wilson Company today with any questions you might have, and we'll give you the answers you need.
If you need engineering and fabrication services for custom solutions, you can count on Wilson Company to help you tackle whatever challenge your operation faces. Our valve solution experts are standing by to take your call.