Tubing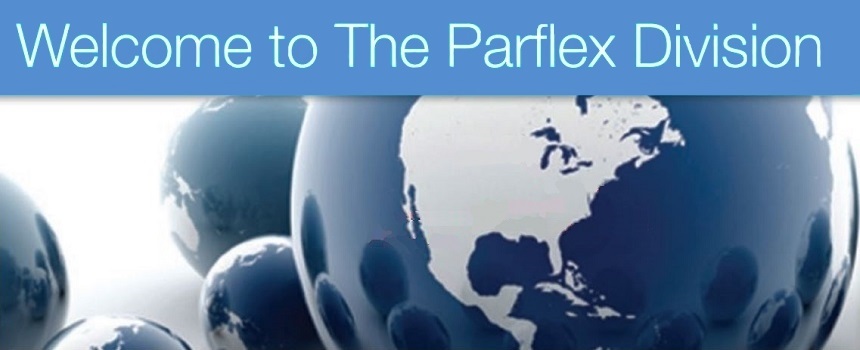 Wilson Company offers Parker tubing from Parflex Division is available in a very wide variety of materials, colors in inch and metric sizes. Nylon, polyethylene, polypropylene, polyurethane, urethane and vinyl to name a few. A perfect match for Parker's Prestolok push-to-connect instant tubing fittings and valves.
Wilson Company is proud to carry robust and durable Parker tubing. For applications that require constant exposure to extreme conditions, Parker Parflex is the perfect choice!
What Is Parflex?
Made from engineered polymer, Parker Parflex tubing can withstand the intense and constant operations of fluid transfer systems and fluid power equipment. Parflex tubing is designed specifically for use in harsh environments and substances such as:
Extreme heat and cold
Ozone
Severe weather
Caustic chemicals
Oils
UV lights
Flames
Abrasions
Thanks to its strength, you can expect equipment to last longer and operate safer when using Parflex tubing. It's also suitable for both pneumatic and hydraulic systems, and it can operate in extremely low or high pressures and any pressures in between.
Our Parflex Offerings
We provide Parflex pneumatic tubing and hydraulic tubing in a great array of options. Depending on your preferences, you can select from the following:
Materials such as nylon, urethane, vinyl, polyethylene, or polypropylene
A variety of colors
Imperial and metric sizes
You can also connect Parflex to Parker's own Prestolok fittings and valves and expect Parker tubing fitment to be top-notch and leak-free.
1120 Nylon Transportation Tubing
D.O.T.-approved, Parflex's Nylon Transportation tubing is intended for use with airbrake applications and can handle up to 150 psi (10 bar). It's made from heat and light-stabilized nylon in a variety of colors and is excellent for use in the following cases:
Tractors/trailers
Mobile brake systems
Instrumentation
Nylon Transportation tubing is only sold in box quantities.
Fast-Stor Tubing
Wilson Company stocks Fast-Stor tubing in four varieties:
Abrasion resistant in bulk without fittings (in-box only)
Abrasion-resistant cut to size with fittings
High-density polyurethane, coil only (in-box only)
Urethane tubing assembly
These hoses are designed to be self-retracting. Nylon Fast-Stor tubing has a service temperature range of -40F up to +200F, can take up to 175 psi (12 bar), and has excellent memory characteristics.
While Nylon Fast-Stor only comes in yellow, Polyurethane and Urethane Fast-Stor tubing both come standard in transparent blue, and additional colors are available upon request. Polyurethane Fast-Stor can take up to 125 psi (9 bar), and Urethane Fast-Stor can handle up to 180 psi (12 bar).
HDPE Series Polyethylene
As a high-density, semi-rigid polyethylene pneumatic tubing, the HDPE series handles extreme conditions. It can resist the majority of chemicals, stay intact in temperatures from -80F to more than 175F, can't easily be cut, and features an increased 300 psi (20 bar) burst pressure rating over our E Series. (Sold in box quantities only.)
HUFR Series Polyurethane
The HUFR Series is flame retardant and abrasion resistant. It prevents kinks and can handle up to 175 psi (12 bar). Available in eight colors, the HUFR series is perfect for:
Air tools
Robotics
Analytical instrumentation
Pneumatic logic and actuation systems
In fact, Parker created the HUFR Series specifically for robotics applications to cut down on installation time and increase robot lifespans. (Sold in box quantity only.)
HU Series Polyurethane
Parker's Parflex high-durometer polyurethane tubing is excellent for applications that need high resistance to kinks and abrasions. It's available in eight colors and is intended to work with the same products and industries as the HUFR series.
HUM Series Polyurethane
The HUM series of Polyurethane tubing has the same properties and uses as the HU series but is sold in metric sizes and only in box quantities.
N Series Nylon
N Series Nylon Parflex pneumatic tubing offers fantastic chemical resistance and is formulated to prevent stress cracks. It's also heat and light stabilized and resists abrasion. It has superior flexibility and weight over competing products but can also withstand up to 625 psi (40 bar), depending on which type you need.
These properties make N Series Nylon tubing perfect for petroleum-based chemical transfers and pneumatic systems. It is available in a wide variety of colors. (Sold in box quantity only.)
N Series Nylon Metric
Featuring the same properties as the N Series Nylon, just in metric sizes, N Series Nylon Metric comes in black or natural colors with up to 370 psi (30 bar) pressure handling. (Only available in box quantities.)
NR Series Nylon
When you need chemical resistance from your pneumatic or hydraulic tubing that's above even the N Series, this semi-rigid tubing is what you seek. It also offers superlative temperature handling, meeting Ul94Hb flame resistance when ordered in thicknesses greater than 0.033". NR Series Nylon pneumatic or hydraulic tubing is sold only in box quantities.
PAT Series Nylon
Parker's PAT series is an ultra-pure, UV-resistant, chemical-resistant tubing designed to handle high ambient temperatures while maintaining low moisture absorption at up to 350 psi (20 bar). It's the definitive choice for ultra-pure air applications. (Sold in box quantity only.)
PP Series Polypropylene
The PP series offers resistance to high-heat water and heated corrosive acids and maintains flexibility and dimensional stability while handling pressures of up to 350 psi (20 bar). This Parflex FDA/NSF polypropylene tubing for pneumatic applications is available in UV-resistant black or plain white. (Sold in box quantities of 500 feet only.)
PV Series Vinyl
The PV series consists of clear Parflex tubing designed for instrumentation and laboratory use. It's FDA-approved to come into contact with food and drugs intended for human consumption, measures 70 durometers, can take up to 45 psi (3.1 bar), and functions between -40F to above 150F. (Only sold in box quantities.)
U Series Polyurethane
A medium-durometer polyether tubing that's strong, kink/abrasion resistant, and available in eight different colors, the U Series is like the HUFR Series, as it's usually used for:
Air tools
Robotics
Analytical instrumentation
Pneumatic logic and actuation systems
It can take up to 125 psi (9 bar). (Sold in box quantity only.)
U Series Polyurethane Metric
Identical to the above but available in metric sizes, the U Series Metric's color choices are fewer, as well, with options including natural, blue, red, and yellow. (Sold in box quantities only.)
PTFE Fluoropolymer Tubing Fractional
Available in imperial units, PTFE tubing's low friction coefficient provides more flow with a simpler washdown, allowing for the complete removal of process-contaminating residue. PTFE Fluoropolymer tubing is also:
Flexible
Chemical resistant
Nonflammable
Heat resistant
Its high dielectric strength means you can use it with the majority of chemicals and solvents found in the following areas with no issue.:
Industrial processing
Chemical processing
General laboratories
Insulation
Foodservice
It is sold in natural coloring and in box quantities only.
PTFE Fluoropolymer Tubing Metric
Identical to Fractional tubing, simply in metric sizes.
FEP Fluoropolymer Tubing Fractional
Similar to PTFE, with many of the same non-stick properties as Teflon, fluorinated ethylene propylene (FEP) is softer with a lower melting temperature. It resists sunlight and harsh weather conditions and is wonderful for outdoor equipment that might face weathering effects. FEP is also commonly used in cookware and bakeware thanks to its total transparency and non-stick attributes.
FEP Fluoropolymer Tubing Metric
Identical to the Fractional version, just in metric sizes.
PFA Fluoropolymer Tubing Fractional 104 Series
While PFA can be similar to PTFE and perfluoro alkoxy alkanes, it has smaller chain lengths and higher chain entanglement vs. other fluoropolymers at the molecular level. Also, thanks to the oxygen atom in PFA's structure, it is more thermally stable, offers improved flow, and resists creep. It also features alkoxy substituents that give PFA the ability to be melt-processed. (Available in box quantity only.)
PFA Fluoropolymer Tubing Metric 204 Series
Identical to the Fractional Series but comes in metric sizes. (Box quantity only.)
Order Your Parker Tubing from Wilson Company Today
We're located in the heart of Texas, but we ship across the country! If you're having trouble identifying which Parker tubing is right for your applications, don't hesitate to contact us online or call toll-free at 1-866-957-3648.